AUDIO TAPES
Please call or write us before ordering audiotapes (many are currently out of stock, thank you.)
To place your order use the buttons or call us 1 (800) 952-LOST or see bottom of page to order by email, mail, or facsimile.
---
REMOTE VIEWING TRAINING SESSIONS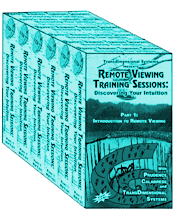 REMOTE VIEWING TRAINING SESSIONS: DISCOVERING YOUR INTUITION, with Prudence Calabrese and TransDimensional Systems. Prudence Calabrese is the Director of TransDimensional Systems, which provides information solutions to government, corporations and individuals using an array of services including remote viewing, knosomatics, intuitive counseling, technology transfer, consciousness mapping, physical profiling and other techniques. Prudence has been teaching people to remote view since 1996. She takes the scientific approach to the study of remote viewing and has developed methods and techniques that go far beyond the restrictive, protocol-based traditional remote viewing first developed over a generation ago at Stanford Research Institute. This seven-part, 13 hour, video program includes training in Basic Remote Viewing and Knosomatics, the Collector, Use of the Matrix and Advanced Post-Matrix Exercises. Included as a bonus is a discussion and explanation of techniques in Remote Healing and use of Remote Viewing for everyday purposes and career choices. Also covered is a live remote viewing and Knosomatics demonstration by Prudence and her team of professional remote viewers as presented for the London Sunday Times and HBO. This series takes the new Remote Viewer all the way through the Basic Training required to successfully remote view. Actual in-class results are shared, sessions are examined and the entire process is revealed. Join Prudence Calabrese and her staff as she leads another class into the unknown world and the Larger Universe. It's all here for you to watch, enjoy and learn.
RVT-00a • 13 Hours on 7 Audio Tapes • Normally $75.00 - Now only $55.00 postpaid

ANCIENT MYSTERIES OF NORTH AMERICA, by Tédd St. Rain. This in-depth slide presentations, which is based on his forthcoming book Mystery of America, outlines some of the most perplexing ancient mysteries and other anomalies that have been found in North America. Explore the evidence for Arabian, Celtic, Chinese, Egyptian, Greco-Roman, Hindu, Irish, Mesopotamian, Minoan, Nordic, Pacific Islander, Phoenician, Viking, Welsh, and West African voyages to the New World. Other topics include runestones and tablets found in the East; pre-historic mines near Lake Superior; Roman relics found in Arizona; enigmatic beehive structures, ancient coins unearthed in the Midwest; elephant slabs found in New Mexico; ground and rock petroglyphs in the Southwest; Egyptian hieroglyphics and Chinese characters; drawings of feathered serpents in Illinois; ancient footprints fossilized in rock; mound builders and their burial mounds; a 14-inch mummy found in Wyoming; human teeth found in coal deposits; red-headed giants that lived in Nevada; underground cities in the Grand Canyon; evidence for an advanced civilization; and many more anomalous finds discovered in North America. Inquire on availability of other videos in St. Rain's "Mystery of the World" series.
AMNA-01a • 118 min Audio Tape • $20.00
SIGNS OF DESTINY: CROP CIRCLES AND SACRED GEOMETRY CONFERENCE 2002


EGYPT AND THE SCIENCE OF IMMORTALITY: Parts 1 and 2, with John Anthony West. Ancient Egypt was a one-issue civilization - its energies were entirely devoted to expressing and furthering its doctrine of Immortality. The number symbolism, the geometry of the temples, the fabulous architecture, art and sculpture, even the gods themselves, all played a role in this astonishing doctrine that fused science, art, religion and philosophy into a single, coherent Wisdom Teaching. Mere lectures do not allow enough time to broach this broad subject, but this 3-hour Institute provides a golden opportunity to explore Ancient Egypt's major aspects in depth, along with my latest research into how that system actually performed. This presentation is his Friday afternoon workshop.
SIGNS-01a & 02a • 2 90 min Audios • $22.00
---

THE GREAT SPHINX AND THE QUEST TO REWRITE HISTORY, with John Anthony West. A writer, scholar and Pythagorean from New York, John Anthony West is the author of "The Traveler's Key to Ancient Egypt" and "Seprent in the Sky: The High Wisdom of Ancient Egypt." The ancient Egyptians attributed their wisdom to an earlier age going back 36,000 years. John set out to test whether the Sphinx is older than its recognized date of 2,500 B.C. His finding provide the first hard evidence that an earlier civilization preceded Egypt's dynastic history. Today he's an authority on the "Symbolist" school of Egyptology, a view first proposed by French scholar-philosopher, R. A. Schwaller de Lubicz. In the Symbolist view, ancient Egyptian art and architecture disclose richer, more universal wisdom than conventional Egyptology has assumed. John Anthony West won an Emmy Award for his 1993 NBC Special Documentary, "The Mystery of the Sphinx," hosted by Charlton Heston. This presentation is his Saturday evening keynote address. For more information visit www.jawest.com
SIGNS-03a • 2 70 min Audios • $20.00
---

THE CROP CIRCLES PRIMARY MESSAGE, with Drunvalo Melchizedek. As a celebrated mystic and teacher, Drunvalo Melchizedek's life experience reads like and encyclopedia of breakthroughs in human endeavor. After having taking physics and art at UC Berkeley, he ventured out, and over the last 25 years has studied with over 70 masters from all belief systems and religious backgrounds. An accomplished speaker, he instinctively communicates what's in this heart, his personal warmth, his love for life in all forms and his deep compassion for humanity. His "Flower of Life" teachings and "Mer-ka-ba" meditation system have help thousands better understand their own history and life's work. An expert on Sacred Geometry, he has studied how Crop Circles manifest these ancient forms for a decade. For more information visit www.floweroflife.com
SIGNS-04a • 2 hour Audio • $12.00
---

SACRED GEOMETRY WORKSHOP, with Drunvalo Drunvalo's information was given to him from 1972 through the 1980s by Thoth, best known as the Egyptian deity of inner wisdom pertaining to science, mathematics, and literature. Since the 1980s, Drunvalo has been presenting his Flower of Life Workshops (either personally or through his trained facilitators). His work has been spread to at least 40 countries, is taught in many languages (such as Spanish, Dutch, German, French, Japanese), and has deeply touched thousands of people around the globe. When the teachings of geometry are used to show the ancient truth that all life emerges from the same blueprint, we can clearly see that life springs from the same source – the intelligent, unconditionally loving creative force some call "God." When geometry is used to express and explore this great truth, a broader understanding of the universe unfolds until we can see that all aspects of reality become sacred. The ancients such as the Egyptians, Mayans, and others all knew this truth and incorporated sacred geometry teachings into their mystery schools as a way for anyone to begin to practically understand his or her personal relationship to "God" and the universe. In this presentation, Drunvalo speaks on the experience in his life that lead him on the path to the practice the flower of life teachings. A full two-hour presentation on the flower of life and sacred geometry. For more information visit www.floweroflife.com
SIGNS-05a • 2 hour Audio • $12.00
---

THE IMPORTANCE OF HOW AND WHEN THE CROP CIRCLE PHENOMENON BEGAN, with Colin Andrews. One of the earliest and best-known crop circle researchers and authors, Colin became involved in this mystery when, in 1983, he saw a quintuplet formation near his home in Andover, England. An electrical engineer by training, he was intrigued about what forces could create such perfect glyphs in crop fields. In 1989 he and Pat Delgado wrote "Circular Evidence," a best-seller, followed by "Crop Circles: The Latest Evidence," a year later. Colin founded Circles Phenomenon Research International (CPRI) and later moved to Connecticut. His scientific investigations have been widely recognized as models in the field and he has been featured in many crop circle documentaries. Recently, he has stated that while he considers many complex formations to be man-made, one cannot rule out unknown paranormal involvement in the rest. For more information visit www.cropcircleinfo.com
SIGNS-06a • 92 min Audio • $12.00
---

THERMAL PLASMAS OF UNKNOWN ORIGIN: Hessdalen 2002, with Linda Moulton Howe. An Emmy-award winning investigative journalist and author, now living near Philadelphia, Linda was the creative genius behind the original "Sightings" TV Series. For several years she has provided millions of listeners with a weekly UFO update and summary at the beginning of the "Dreamland" radio show and has done numerous guest appearances on Art Bell's "Coast to Coast" late-night show. One of the most serious and respected investigators of the paranormal, her interests include alien abductions, animal mutilations, crop circles and ET contacts. She has This lecture focuses on here latest research into the mysterious plasma and glowing orb effects found in a remote valley in Hessdalen, Norway. She's working on a new documentary on the subject, visit www.earthfiles.com for more information.
SIGNS-07a • 62 min Audio • $12.00
---

THE CIRCLES, THE SCIENCE AND AN EYEWITNESS ACCOUNT, with Nancy Talbott. Raised in Baltimore, Nancy studied psychology at Johns Hopkins and Harvard. After discovering the crop circle phenomenon in 1991, she worked with Michigan biophysicist Wm. C. Levengood and John Burke, organizing an international reporting and field-sampling network for Wm. Levengood's laboratory analysis. In 1999 she incorporated the BLT Research organization into a non-profit corporation, which she now heads, and received a Laurence Rockefeller grant. With this funding she has expanded the scope of crop circle research so that BLT Inc. team now includes scientific consultants from multiple disciplines. Having herself had both personal experiences and scientific training, Nancy has a unique perspective on this ongoing enigma. For more information visit www.bltresearch.com
SIGNS-08a • 92 min Audio • $12.00
---

SCIENTIFIC ANALYSIS OF CROP CIRCLES: A Practical Guide, with Nancy Talbott. Nancy Talbott is president of BLT Research Team Inc., whose primary goal is the discovery and scientific documentation of physical changes induced in plants, soils and other materials at crop circle sites by the energy (or energy system) responsible for creating them and to determine, if possible, from these data the specific nature and source of these energies. Secondly, our intent is to publish these research results in peer-reviewed scientific journals and to disseminate this information to the general public. BLT Inc. is comprised of several hundred trained field-sampling personnel in the U.S., Canada and Europe who collect plant and soil samples at crop circle sites for analyses by a number of scientists (see "Professional Consultants") in various disciplines. The hard work of these field teams and their careful adherence to field-sampling protocols has contributed enormously to the on-going discoveries in the laboratory and the large database of factual information that now exists. This presentation outlines the basic research and results obtained so far, highlighting individual crop circle case studies from a number of countries. Slides of recent crop circles in North America and Europe are included, as well as anecdotal reports of associated strange phenomena encountered by personnel working in the fields each summer. For more information visit www.bltresearch.com
SIGNS-09a • 2 hour Audio • $12.00
---

FIELD OF DREAMS: Crop Circles in Canada, with Paul Anderson. A media writer and graphic designer by profession, Paul Anderson has had a life-long interest in future studies and alternative science. In 1990, he became fascinated with the visually-inspiring crop circle phenomenon. As the numbers of Canadian formations grew, he saw the need for an organized network of local researchers to study them scientifically. He help found the group that is now known as the "Canadian Crop Circle Research Network." It links researchers in seven Canadian provinces. As group coordinator, Paul maintains the CCCRN website, www.cccrn.com, and E-news service from his Vancouver, BC, office.
SIGNS-10a • 68 min Audio • $12.00
---

GROWING CROP CIRCLE SEEDS FOR FOOD, with Steve Purkable. A gentleman farmer from Illinois, Steve Purkable became interested in crop circles in 1992 and built his first 3-D model of a formation in April, 1993. Since then he has made more than 400 models of different crop circles. In 1997, he came into possession of some crop circle wheat seeds and began a long-term study of their growth potential. His seventh generation of crop circle wheat plantings has recently matured.
SIGNS-11a • 26 min Audio • $12.00
---

ENGLAND'S CROP CIRCLES OF 2002, with Francine Blake. A native of Montreal, Canada, Francine studied the Classics and Art. In 1969 she moved to London to continue her studies; there she married and Englishman. A student of Gurdjief's philosophy and Zen Buddhism, she discovered the crop circle phenomenon in 1987. In 1992, she and her family moved to Wiltshire where she helped found the Wiltshire branch of the "Center for Crop Circle Studies." The group became the "Wiltshire Crop Circle Study Group" in 1996. As its coordinator, Francine now edits "The Spiral," and organizes the Wiltshire Crop Circle Conference each summer. An accomplished painter, she learned digital photography for the group's annual calendar, the only one to feature color aerial photos of the current season. She feels most crop circles are "manifestations from other dimensions" and not mere human creations.
SIGNS-12a • 115 min Audio • $12.00
---

CROP CIRCLES IN GERMANY: Amazing Recent Developments, with Andreas Mueller. As a student of graphic design at the School of Fine Arts and Design in Saarbrucken, Germany, Andreas Mueller became interested in the crop circle phenomenon for nearly 10 years. Since 1994 he has been investigating crop circles in both England and Germany. In 1994, he also founded the "International Crop Circle Archives," which has become one of the largest databases on this phenomenon with 4,000 records from 45 countries, covering five centuries. In 2001 he published "Kornkreise: Geometric, Phaenomene, Forshung," in German. His slide lecture will also feature photos taken by German photographer Frank Laumen. For more information visit www.invisiblecircle.de
SIGNS-13a • 85 min Audio • $12.00
---

CROP CIRCLES REVEALED: A Spiritual Perspective, with Barbara Lamb. A licensed Psychotherapist in Claremont, CA, specializing in hypnotic regressions to remember past lives or alien contacts. Barbara has also been investigating crop circles since 1991. She recently co-authored "Crop Circles Revealed: Language of the Light Symbols," with channel Judith Moore. Barbara has stated her belief that the electromagnetic light and sound frequencies of each crop circle are mathematical and geometric formulas for the healing of our planet, for the evolution of our world and for the spiritual ascension of the human species. Barbara's unique perspective on the crop circle enigma even takes "human-made" formations into account as she feels they too are influenced by unseen forces whose ultimate purpose is both positive and spiritual. For more information visit www.blambms.com
SIGNS-14a • 89 min Audio • $12.00
---

CROP CIRCLES 2001-2002: A Year of Surprises, with Dr. Chet Snow. An internationally-acclaimed author, lecturer, researcher and regression therapist, Chet Snow has degrees from Columbia University and Paris' Sorbonne. As the promoter of the "Signs of Destiny" conference, the third in a series of Earth Mysteries conventions, designed to study what has led our species and the planet to these special times of challenge and opportunity. In this lecture, Chet Snow will reveal the latest information on crop circles from the English countryside of the 2001-2002 season. For more information and to find out about future events visit www.chetsnow.com
SIGNS-15a • 53 min Audio • $12.00
---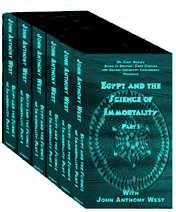 SIGNS OF DESTINY: Crop Circle and Sacred Geometry Conference 2002 - Tempe, Arizona. Complete conference set.
SIGNS-92a • 22+ hours on 16 audio tapes • Normally $140.00 - Now only $120.00
NEW SCIENCE / ANCIENT WISDOM - 2000 CONFERENCE

THE COSMIC ORIGINS OF MAN, with Father Charles Moore. Father Charles Moore graduated from Stanford University with a degree in law, was admitted to the California Bar and then was elected District Attorney of Santa Cruz County in 1954. He was ordained a Roman Catholic Priest in 1964. Father Charlie is a local spiritual leader, historian and scholar who speaks about our history, spirituality, ancient cultures and modern society. His broad grasp on human nature, our origins, organized religions, legends and myths make this presentation a fascinating and informative exposé of our ancient political and religious practices. Learn about the "Theories of Knowledge" and the "100th Monkey Internet." With his incredible knowledge he gives new dimensions and deeper understandings to topics we thought we already knew. He has traveled extensively in search of the roots of religious practice. His quest has taken him to Britain, Europe, Alaska, Mexico, and India as well as he homelands of several Native American tribes where he has studied over a dozen languages. He shares with us his highly unconventional views about human genetic, religious and cultural origins.
BACN-01a • 105 min Audio Tape • $12.00
---

21ST CENTURY VISIONS OF NOSTRADAMUS, with Dolores Cannon. Dolores Cannon is an internationally known specialist in the recovery and cataloging of "lost" knowledge through regression. Cannon is a regressive hypnotist specializing in past life recall, and she is fascinated by the details of history revealed by many of her subjects. Through her communication with Nostradamus, she has written three volumes of "conversations" which interpret almost 1000 prophecies of the 16th century seer. In addition to these volumes, Dolores has written Keepers of the Garden, Legacy from the Stars, and Between Life and Death. In her lecture, she focuses on the 21st century visions of Nostradamus. Dolores Cannon has written several books on the prophecies of Nostradamus. Her Nostradamus series is particularly interesting, as her subjects appear to have traveled through both time and space while in trance, and to have contacted the living Michel de Notredame, (Nostradamus) in his own time. Dolores Cannon is a warm and likable person. She is a past-life regressionist and hypnotherapist who specializes in the recovery and cataloging of "Lost Knowledge." Working through several different subjects, Dolores was able to establish communication with the living Michel De Notredame better known as the prophet, Nostradamus. His revelations and their impact on our own time provide a fascinating look into a rarely discussed subject.
BACN-02a • 105 min Audio Tape • $12.00
---

HUMAN RELATIONSHIPS WITH ETS, with Barbara Lamb. Barbara Lamb, a regular at our conferences and one of the nation's most experienced therapists working with UFO experiencers, suggests that either the numbers of experiencers are rising rapidly or more people are willing to talk publicly about such encounters. Barbara Lamb is a licensed Marriage and Family Therapist who specializes in doing regression therapy with extraterrestrial contactees and abductees. A former Executive Vice President of the Association for Past Life Research and Therapies, Lamb has trained many other psychotherapists and hypnotherapists. Ms. Lamb has worked with over 200 separate individuals who have come to her for clarity in regards to their ET contacts. Barbara is well known and highly respected for her work on an international level. Barbara's unselfish commitment to her students, patients and research is never less than 110%. Her stellar achievements have made her an asset to humanity and her qualities and standards should be considered beyond reproach. This tape describes her experiences in hypnotherapy with regards to human relationships with extraterrestrials. She discusses ongoing human relationships with ETs and shows slides that she has just recently compiled. For more information visit www.blambms.com
BACN-03a • 60 min Audio Tape • $12.00
---

ET RELATIONSHIPS PANEL, with Barbara Lamb, Pamela Stonebrooke, Eve Lorgen and Dolores Cannon. Barbara Lamb, a regular at our conferences and one of the nation's most experienced therapists working with UFO experiencers, suggests that either the numbers of experiencers are rising rapidly or more people are willing to talk publicly about such encounters. Pamela Stonebrooke, also known as the Intergalactic Diva, a professional singer in the Los Angeles area, is writing the story of her alien encounters. Four years ago Pamela went public with her Grey and Reptilian accounts on the national TV show "Strange Universe." In her presentation, Pamela shares her encounters with her four Grey hybrid daughters, and openly discusses her experiences with the Reptilians. From terror and denial to awakening and expansion, Pamela proposes a metaphysical perspective of this phenomenon. Eve Lorgen's interest in the UFO phenomenon began early in life as a result of multiple witnessed UFO sightings with family members. She holds a Bachelor's degree in Biochemistry from San Francisco State University and a Master's degree in counseling Psychology. She provides insights from her recent book, The Alien Love Bite: Alien Interference in Human Love Relationships, which explores how alien beings may be orchestrating human love dramas for their own ends. Dolores Cannon has also written several books on the prophecies of Nostradamus. Cannon is a regressive hypnotist specializing in past life recall, and she is fascinated by the details of history which are revealed by many of her subjects. On the panel, she shares information from her latest book, The Custodians, which discusses distorted time, screen memories and reasons for abductions. These experts have gathered to discuss the relationships between ETs and humans.
BACN-04a • 90 min Audio Tape • $12.00
---

SCIENCE, POLITICS AND THE NEW MILLENNIUM, with Dr. Nick Begich. Best selling author and lecturer Dr. Nick Begich presents an overview of the HAARP (High Frequency Active Auroral Research Program) transmitter and antenna in Alaska. His countless years of research help to provide a glimpse of new technological achievements that can help better the environment and reshape mankind in the future. Pulling from an array of extensive documentation from government, academic and media sources, Begich is able explain the big picture in terms that anyone can understand. Nick Begich co-authored the book Angels Don't Play This HAARP: Advances in Tesla Technology, and wrote Towards a New Alchemy: The Millennium Science. His latest book Earth Rising - The Revolution: Toward a Thousand Years of Peace was co-authored with James Roderick in December 1999. He is also the editor of Earthpulse Flashpoints, a continuing new-science book series. On the eve of the 2000 presidential election, Nick discussed science and politics in the new millennium. He discussed differences between the two major parties and what is going behind the scenes. He also gave an update on the latest research activities including new technologies, health and earth science related issues. There was a citywide power loss shortly after Begich began his presentation, but through the use of a quickly replaced battery pack, only a few moments of this valuable presentation were lost.
BACN-05a • 2 hour Audio Tape • $12.00
---

MUSIC OF THE SPHERES, with Randy Masters. Randy Masters, a musician, composer and recording artist, has delved deeply into the study of sacred geometry, harmony and resonance, searching for the true knowledge of the music of the spheres. He has been a musician and educator about the science of music for many years. He has a unique understanding of the harmonic mathematics, and teaches about the ancient knowledge of Pythagoras and esoteric teachings. Randy Masters is a composer, publisher and multi-talented musician specializing in world music composition and performance. He taught at the University of California, Santa Cruz, where he was on the Music Faculty and Artist in Residence for ten years. He also taught seven years at San Jose State University. He has released numerous recordings of multi-national jazz music and composed several feature-length movie scores. He both performed and arranged for many internationally known recording artists such as Tito Puente, Charlie Byrd, Hedzoleh Soundz, Lou Harrison and Solar Plexus. Randy is a Minister in the Church of Malabar and the Church of the Golden Age. He specializes in spiritual teaching and harmonic attunements using special tuning forks designed from his research, color and essential oils. Randy explains how sound could be the key to unlocking and opening monuments such as the Hall of Records under the Sphinx, which contain information about advanced civilizations before Egypt. Randy also reveals how our bodies contain the microcosm of these codes that can be ignited through sound to explore these ancient structures.
BACN-06a • 90 min Audio Tape • $12.00
---

TECHNOLOGY OF THE GODS, with David Hatcher Childress. David Hatcher Childress is a real-life Indiana Jones. He has written a series of books about his journeys and research into lost cities and ancient mysteries of Africa, Arabia, China, Central Asia, India, South America Ancient Lemuria, Central America, Atlantis, Europe, as well as other locations. He is recognized as an expert not only on ancient civilizations and technology, but also on free energy, anti-gravity and UFOs. His books on these subjects include The Anti-Gravity Handbook, Extraterrestrial Archeology, The Free-Energy Device Handbook, and The Time Travel Handbook. In his lecture, he presents fascinating information on the advanced technology and anomalous architecture of our predecessors from around the globe. David Hatcher Childress provides a qualified presentation about his search for Atlantis, megalithic cultures and ancient technology. From the Hittite empire of the Middle East to the mountains of South America and the plains of Central America, records of ancient civilizations of an advanced nature are found throughout the world. In this presentation, Childress explores the massive cities high in the Andes and their links to Atlantis and Mu. A full two hours with over 200 slides from his travels around the world. Visit www.wexclub.com for more info.
BACN-07a • 2 hour Audio Tape • $12.00
---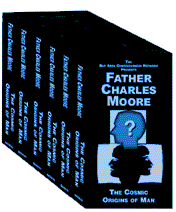 ANCIENT WISDOM / NEW SCIENCE: 2000 Conference - Berkeley, California. Complete conference set.
BACN-90a o 10+ hours on 7 audio tapes o Normally $75.00 - Now only $55.00
---
ANCIENT WISDOM / NEW SCIENCE 2001 CONFERENCE


BIGFOOT / UFO CONNECTION, with Jack "Kewaunee" Lapseritis.. Kewaunee Lapseritis is a social scientist, applied anthropologist and health care professional who has thoroughly researched the Bigfoot/Sasquatch phenomenon for the last 45 years. In 1979, Kewaunee received the shock of his life when both a Bigfoot and ET simultaneously communicated with him telepathically. Since that time, he has documented 95 percipients, including a college professor, a government administrator and a whole array of people who have had similar psychic close encounters. Unlike many researchers looking for hard evidence of this elusive creature, Lapseritis has concentrated more on documenting the "experience" of the phenomenon, and gathering first-hand accounts of contacts. His "proof" is not a dead body, nor even a plaster cast, but takes the form of a consensus reality. That is, after hearing dozens of accounts of Sasquatch contact from witnesses who tell similar stories it is impossible for him not to accept the truth of these experiences. His findings are chronicled in his book, The Psychic Sasquatch and Their UFO Connection.
BACN-08a • 105 min Audio Tape • $12.00
---

OUT-OF-BODY ADVENTURES, with Albert Taylor. Al Taylor, Ph.D., left behind nearly two decades of work as an aeronautical engineer/scientist to become a metaphysical researcher, teacher, lecturer and artist. Taylor describes his Out-of-Body (OBEs) with great insight and humor. Taylor reveals how these paranormal events have impacted his personal growth and relationships. Born and raised in Southern California, Albert Taylor attended Catholic elementary schools and Los Angeles City High School. At seventeen, he elected to serve his country by enlisting into the United States Air Force. During his tour of duty in the USAF, he continued his education by attending nearby colleges and universities. His aerospace career continued as he performed development engineering on a top-secret program which has since become known as the F-117A Stealth Fighter. He evaluated satellite system designs in support of former President Reagan's Strategic Defense Initiative (SDI) known as Star Wars to the layman. He was also involved in NASA's International Space Station program. During the late 1980's Taylor taught Logistics Engineering at Cerritos College, California. After a myriad of paranormal events, and as a result of a spiritual awakening, Taylor left behind nearly two decades of work as an aeronautical engineer/scientist, to author and publish his book, Soul Traveler. Author of the Los Angeles Times #1 bestseller SOUL TRAVELER: A Guide to Out-Of-Body Experiences and the Wonders Beyond, he is an active member of International Association of Near Death Studies (IANDS) and a participant in the Monroe Institute's Voyagers program. With his characteristic wit, he reveals how paranormal events have impacted his personal growth and explain step-by-step how you can also have an OBE.
BACN-09a • 90 min Audio Tape • $12.00
---

EGYPTIAN MYSTERIES, with Karena Bryan. Karena Bryan is a dynamic healer, writer, teacher and practitioner of the matriarchal Egyptian mysteries. She is a lifelong student of ancient and modern spiritual practice, with particular emphasis on social, cultural, and political anthropology as it applies to the Divine Feminine. Her training includes thirteen years of study and practice of core and region specific shamanic divination and healing. Among her many achievements, Karena is a graduate of the Foundation for Shamanic Studies' three-year advanced training program. As part of her ageless soul's quest for knowledge, particularly that knowledge which might be shared and utilized for the peaceful benefit of humankind and Mother Earth, Karena continues to study and practice numerous global traditions. This tape describes her travels and experience in and with the people of Egypt, and how their ancient mysteries touch even our modern society. Splitting her residence between the U.S. and Egypt, she has worked together with soul partner Hakim and co-authored a soon-to-be-published book: Egypt and The Awakening. Karena's training includes over ten years of study and practice of shamanic healing. In her presentation she provides a visual map of the role of the goddess and the sacred teachings of procreative alchemy.
BACN-10a • 90 min Audio Tape • $12.00
---

UFOS AND RELIGION PANEL, with Stella Harder-Kucera, Moderator and Ted Peters, Jose Tirado and Matthew Fox, Panelists. Stella Harder-Kucera is a Filipina journalist, independent filmmaker and spiritual director who took a special reading course on UFOs with Dr. Ted Peters while pursuing the Master of Divinity/Master of Arts degree. She does pastoral counseling and spiritual direction with experiencers of anomalous trauma. Matthew Fox is a creation spirituality theologian who has been an ordained priest since 1967. A liberation theologian and progressive visionary, he was silenced by the Vatican and later dismissed from the Dominican order. Dr. Fox is the founder and president of the University of Creation Spirituality (UCS), and the author of numerous books. He offers his insights on the phenomenon of UFOs, and how spirituality can be helpful in handling unexplained and unexpected experiences. Ted Peters is Professor of Systematic Theology at Pacific Lutheran Theological Seminary, Graduate Theological Union (GTU) in Berkeley, CA. He directs the Science and Religion Course Program at the Center for Theology and the Natural Sciences at the Graduate Theological Union. He has a longstanding theological interest in the possibility of extraterrestrial life in the universe. In 1977, he authored UFOs-God's Chariots? Flying Saucers in Politics, Science and Religion. He is a Theology consultant for MUFON and was a former Louisiana MUFON Regional Director for Investigations. Jose Tirado is a Chaplain and Clinical Pastoral Education Supervisory Candidate at California Pacific Medical Center's Institute for Health and Healing. José is ordained as a Pastoral Care Minister in the Nalandabodhi Buddhist Community.
BACN-11a • 90 min Audio Tape • $12.00
---

PARADIGM POLITICS, with Daniel Sheehan. Daniel Sheehan is a social activist who has spent virtually his entire life working on progressive social programs and initiatives. As the Legal Counsel on such nationally-recognized investigative cases involving government as The Karen Silkwood Case, The Iran/Contra Case, The Pentagon Papers Case, The Watergate Burglary Case, and The American Sanctuary Movement Case, Dan brings to the issue of Extraterrestrial Intelligence and the UFO Phenomenon a unique background in investigating and exposing the world of American governmental covert operations, "black budget" operations, mind control programs, government disinformation projects, covert warfare and clandestine operations. He established the Christic Institute in Washington, DC, which for nearly two decades was the country's preeminent public-interest law firm. Mr. Sheehan served as Legal Counsel for Dr. John Mack when he was called before a Harvard University faculty committee to answer for his position on alien abduction. Recently Daniel served as Director of "The Strategic Initiative to Identify the New Paradigm" for the State of the World Forum. He currently teaches World Politics at UC Santa Cruz and acts as General Counsel to Dr. Stephen Greer's Disclosure Project.
BACN-12a • 2 hour Audio Tape • $12.00
---
INTUITIVE ANIMAL COMMUNICATION, with Raphaela Pope. Raphaela Pope was a critical care nurse for many years before becoming a telepathic animal communicator. She has made her living for many years by talking to animals about life and death, about health and behavior problems, asking their opinions and discovering their desires. She has spoken with animals in their homes, shelters, rehabilitation centers, humane societies, on ranches, and in the wild. From this background of daily conversation and interaction, she has developed an authoritative vision about who and what animals are, what motivates them, and what their wisdom and insight can offer humans in an electronic age. She is an expert teacher, workshop leader, and sought-after speaker by animal clubs and organizations. She recently led a dolphin swim in the Bahamas, where human participants swam in the water and telepathically communicated with wild dolphins. Her work has been featured on numerous local, national, and international radio and television programs. Recent articles on her work have appeared in the San Francisco Chronicle, Washington Post, and Reuters News Agency. Her journey is described in her book, Wisdom of Animals: Communication Between Animals and the People Who Love Them, which she co-wrote with Elizabeth Morrison. She helps people locate lost pets, solve behavior problems, diagnose illnesses and even simply find out what their pets are thinking. In her presentation she shares some simple techniques with the audience.
BACN-13a • 90 min Audio Tape • $12.00
---

FORBIDDEN ARCHEOLOGY, with Michael Cremo. Michael Cremo is on the cutting edge of science and culture issues. In the course of a few months' time he might be found on pilgrimage to sacred sites in India, appearing on a national television show, lecturing at a mainstream science conference, or speaking to an alternative science gathering. As he crosses disciplinary and cultural boundaries, he presents to his various audiences a compelling case for negotiating a new consensus on the nature of reality. Michael Cremo is a member of the History of Science Society, the World Archeological Congress, the Philosophy of Science Association, the European Association of Archaeologists and associate member of the Bhaktivedanta Institute specializing in history and philosophy of science. Michael Cremo's book Forbidden Archeology has become a classic in the history of archeology. It is filled with evidence showing that humans like us have existed on earth for tens of millions of years. This stands in stark contrast to the conventional scientific beliefs that humans like us have been present on this planet for only about 100,000 years. In his talk, Michael shows some of the more spectacular examples of what have been called out-of-place artifacts and outlines the extreme antiquity of humanity. He also explains how he was inspired by the ancient Sanskrit writings of India and other wisdom traditions.
BACN-14a • 2 hour Audio Tape • $12.00
---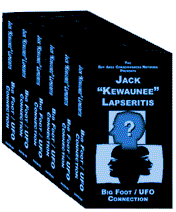 ANCIENT WISDOM / NEW SCIENCE: 2001 Conference - Berkeley, California. Complete conference set.
BACN-91a o 11 hours on 7 audio tapes o Normally $75.00 - Now only $55.00
ANCIENT WISDOM / NEW SCIENCE 2002 CONFERENCE


TALKING TO THE OTHER SIDE, with Mark Macy. Based in Boulder, Colorado, Macy is part of a growing international community of people working to contact the deceased. Mark Macy was an agnostic until a brush with colon cancer set him on a spiritual search in the 1980s. Then he learned about the miracles of Instrumental Trans-Communication (ITC): personal letters planted mysteriously in computers by invisible hands, images from other realms flashing across TV screens, and actual phone calls from angels. He immersed himself in ITC, and the amazing results of his research can be seen on his website www.worlditc.org and in his new book, 'Miracles in the Storm.' Imagine picking up the telephone one day and hearing the voice of a professional colleague – long deceased. These researchers use contemporary electronic technology – from audio and video recorders to personal computers – for documenting what they claim are communications from their friends and associates on "the other side." According to Macy, he and his earthside colleagues are joined in this bridge-building effort by a distinguished team of deceased scientists and artists who call themselves "Timestream." His mission is simple: to present graphic evidence that the worlds of the dead and the living are coming closer together.
BACN-15a • 105 min Audio Tape • $12.00
---

NEW PARADIGMS FOR LOVE, with Deborah Taj Anapol. Deborah Taj Anapol attended Barnard College, graduated Phi Beta Kappa from UC Berkeley and received her Ph.D. in Clinical Psychology from the University of Washington in 1981. She is the author of Polyamory: The New Love Without Limits (1997), co-founder of Loving More magazine and producer of the Pelvic-Heart Integration videos (2002). Compersion: Using Jealousy as a Path to Unconditional Love is now available in Xerox pamphlet form, and she is currently at work on a book about balancing feminine and masculine energies. She currently works with individuals, couples and moresomes who are exploring New Paradigm relating and leads workshops nationwide on tantra, sexual healing, and polyamory with her tantric lover, Victor Gold.
BACN-16a • 90 min Audio Tape • $12.00
---

MEDIA COVER-UPS, with Terry Hansen. Terry Hansen is an independent journalist with an interest in scientific controversies and the politics of mass media. He is author of The Missing Times: News Media Complicity in the UFO Cover-up. He has organized and moderated two symposiums about the science and politics of UFO research for the Science Museum of Minnesota. Hansen holds a bachelor's degree in biology and a master's degree in science journalism, both from the University of Minnesota. This presentation covers some of the more recent and important stories that have been suppressed by the media cartels.
BACN-17a • 90 min Audio Tape • $12.00
---

MEDIA PANEL ON UFO'S: Lucia August, Moderator; Ralph Steiner, Leslie Kean, and Terry Hansen as Panelists. Lucia August is a Licensed Marriage and Family Therapist and Certified Hypnotherapist with a diverse private practice in Fremont, CA. She is the coordinator of the East Bay Contact Support Network and serves on the Board of Directors of the Bay Area Consciousness Network. Ralph Steiner is an independent producer and science journalist affiliated with KPFA and the Pacifica Radio Network. Working in conjunction with Dr. Steven Greer, he helped to found and develop what has become known as The Disclosure Project, an endeavor aimed at bringing forth the highly credible testimony of former military and government UFO project participants. He brings to the UFO issue a knowledge of physics, molecular biology, genetics, astrophysics and information science. Leslie Kean is an investigative reporter, author and producer for Pacifica Radio. In May 2000, she published an investigative feature for the Boston Globe about the French report by high level military and space officials called "UFOs and Defense: What are we Prepared for?" In 2001, her story in the Providence Journal about pilot sightings of UFOs and possible aviation safety concerns was widely syndicated. Terry Hansen is an independent journalist with an interest in scientific controversies and the politics of mass media. He is author of The Missing Times: News Media Complicity in the UFO Cover-up. He has organized and moderated two symposia about the science and politics of UFO research for the Science Museum of Minnesota. Hansen holds a bachelor's degree in biology and a master's degree in science journalism, both from the University of Minnesota.
BACN-18a • 75 min Audio Tape • $12.00
---

THE TRUTH ABOUT 9-11, with Carol Brouillet. Carol Brouillet is a Co-Founder of the International Media Project, which produces Making Contact, a half-hour radio program now heard on over 165 stations, primarily in the U.S. and Canada. (Making Contact will also pilot a new daily show beginning in February 2001.) Carol also helped found the Who's Counting Project, which promotes the film Who's Counting? Marilyn Waring on Sex, Lies & Global Economics. Both non-profits seek to connect people, vital ideas and important information to nurture healthy social change, economic justice and ecological sustainability. A passionate advocate of local currencies to raise consciousness, nurture community, and increase local self-reliance, her paper Reinventing Money, Restoring the Earth, Reweaving the Web of Life has won an honourable mention from the Millennium Institute as one of the best ideas for the 21st Century.
BACN-19a • 2 hour Audio Tape • $12.00
---

ANCIENT EGYPTIAN HI-TECH, with Christopher Dunn. Christopher Dunn has an extensive background as a master craftsman, starting as a journeyman lathe turner in his hometown of Manchester, England. Recruited by an American aerospace company, he immigrated to the United States in 1969. Beginning as a skilled machinist, he has worked at every level of high-tech manufacturing from toolmaking to operating high-power industrial lasers, including the position of Project Engineer and Laser Operations Manager at DMS, a Midwest aerospace manufacturer. The author's pyramid odyssey began in 1977 when he read Peter Tompkins' book Secrets of the Great Pyramid. His immediate reaction to the Giza Pyramid's schematics was that this edifice was a gigantic machine. Discovering the purpose of this machine and documenting his case has taken the better part of twenty years of research. In the process he has published a dozen magazine articles, including the much-quoted "Advanced Machining in Ancient Egypt" in Analog, and has had his research referenced in such books as Graham Hancock's "Fingerprints of the Gods" and Colin Wilson's "From Atlantis to the Sphinx". Chris Dunn, his wife Jeanne and their children live in Danville, Illinois. In 1998, he published the groundbreaking book The Giza Power Plant: Technologies of Ancient Egypt, which proposed that the Great Pyramid of Giza was actually a large acoustical device that produced energy.
BACN-20a • 2 hour Audio Tape • $12.00
---

NEW SCIENCE BREAKTHROUGHS, with Joe Firmage. Joe Firmage founded his first company, Serius, at age 18, embarking on a career in science and technology research, which has included everything from Internet consulting to investigating JFK's UFO intelligence files. Currently chairman of Motion Sciences Organization, he will explain how physics can advance technologies for nonpolluting energy generation and land, sea, air and space transportation systems.
BACN-21a • 90 min Audio Tape • $12.00
---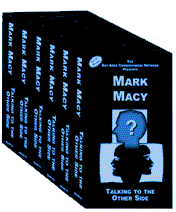 ANCIENT WISDOM / NEW SCIENCE: 2002 Conference - Berkeley, California. Complete conference set.
BACN-92a o 10+ hours on 7 audio tapes o Normally $75.00 - Now only $55.00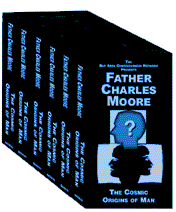 ANCIENT WISDOM / NEW SCIENCE: 2000, 2001 & 2002 Conferences - Berkeley, California. Complete conference set.
BACN-00a o 34+ hours on 21 audio tapes o Normally $225.00 - Now only $165.00
---
THE AZTEC UFO 2002 SYMPOSIUM


THE INTERCEPTION: Roswell Crash Site Metal Recovery with Dennis Balthaser. Dennis Balthaser, concentrates his research on the 1947 Roswell Incident, Area 51 and Underground Bases. At the 2002 Aztec Symposium he will talk about his Interception experience. While still affiliated with the International UFO Museum in Roswell, NM, in 1997 as the UFO investigator, he was contacted by a gentleman in Oklahoma claiming his father had been a military policeman at the Roswell crash site and had a piece of the metal from the crashed vehicle. Balthaser made arrangements to travel to Oklahoma to meet the gentleman and obtain the metal for testing, but was never able to meet with them. Instead he was met and intercepted by people claiming to be United States Air Force, Office of Special Investigation agents. In this lecture Balthaser gives a detailed account of the events that transpired from the original phone call through the current investigation, which is still on-going. Balthaser was in the United States Army in an Engineering Battalion. He moved to Roswell, NM in 1996, to pursue his 25 year interest in UFOlogy and particularly the Roswell Incident, Underground Bases and Area 51. From 1996 - 1998 he was affiliated with the UFO museum in Roswell, on the Board of Directors, Operations Manager and the museum UFO Investigator.
Aztec-01a • 2 Hour Audio Tape • $12.00
---

MYSTERIOUS UFO INCIDENT IN PENNSYLVANIA AND BIG FOOT, with Stan Gordon. This presentation includes a detailed account of the 1965 UFO crash incident near Kecksburg, PA, and the bizarre 1973 UFO/Bigfoot outbreak in the state. Stan Gordon's UFO/Phenomena Biographical Information: Born October 30, 1949 in Pittsburgh, Stan was trained as an electronics technician who has specialized in the area of radio communications. He is presently active in the advanced consumer electronics sales field. Stan's interest in UFO's and other unusual happenings began at age 10. Since 1965, Stan has been conducting investigations into thousands of UFO and other strange encounters reported across Pennsylvania. During the late 1960's, Stan acted as a telephone report sighting coordinator for the UFO Research Institute of Pittsburgh. Stan has been internationally recognized as an authority on the subject of the UFO and Bigfoot phenomena. He gained prominence from his firsthand investigation into the well-remembered 1973 Bigfoot/ UFO series of sightings and encounters which occurred in Pennsylvania. This outbreak brought worldwide attention to the subject, and was a major news story in the media for several weeks. Due to copyright restrictions this tape does not include the slides.
Aztec-02a • 2 Hour Audio Tape • $12.00
---

UFOS: THE TECHNOLOGY ISSUE with John Schuessler. John Schuessler is a founding member of the Mutual UFO Network, Inc., and is currently the MUFON International Director and a member of the Board of Directors. As a staff member he has written numerous articles for SKYLOOK and the MUFON UFO Journal and has been a featured speaker as many MUFON symposia. He is a member of the UFO Research Coalition Board of Directors and a member of the Science Advisory Board for the National Institute for Discovery Science. He first became active in UFO research in 1965 when he joined the Aerial Phenomena Research Organization. John is an aerospace consultant specializing in space commercialization and space tourism. Prior to his retirement from Boeing he was involved engineering for most human space flight programs including Gemini, Skylab, Space Shuttle and the International Space Station. On his last major project, he was Program Manager for the design and construction of the new NASA Neutral Buoyancy Laboratory and in 1997, he received the NASA Public Service Medal for his leadership on the project.
Aztec-03a • 2 Hour Audio Tape • $12.00

THE DAY AFTER ROSWELL: Revelations from Beyond the Grave with Karl Pflock. Karl Pflock, author, consultant, and UFO researcher, is the author of numerous works of fiction and nonfiction. He has written and ghostwritten several nonfiction books and has been a consulting senior editor for Arlington House Publishers, editor of Libertarian Review, a senior editor at the American Enterprise Institute, contributing editor to Reason, and science columnist for Eternity Science Fiction. His articles on UFOs have appeared in such journals as Fortean Times, Omni, the International UFO Reporter, The Anomalist, Fate, the MUFON UFO Journal, Cuadernos de Ufología (Spain), and the MUFON 1995 International UFO Symposium Proceedings, and he has made significant contributions to other U.S. and foreign publications. A popular speaker at UFO and anomalous phenomena gatherings, he was named 1998 UFOlogist of the Year by the National UFO Conference. Mr. Pflock's interest in UFOs is virtually lifelong, and his investigations have left no doubt in his mind that UFOs are real. In the late 1960s and early 1970s he served as a member and chairman of the National Capital Area [investigations] Subcommittee of the National Investigations Committee on Aerial Phenomena (NICAP), then the world's largest private UFO research organization.
Aztec-04a • 2 Hour Audio Tape • $12.00
---
CRITIQUE OF THE ROSWELL CRITICS with Stanton Friedman. Stanton T. Friedman was born in New Jersey on July 29, 1934. He was named valedictorian of his 1951 Linden, New Jersey, high school class and spent two years at Rutgers University in New Brunswick, New Jersey before switching to the University of Chicago in 1953. He received BS and MS degrees in Physics from UC in 1955 and 1956, where Carl Sagan was a classmate. He worked for fourteen years as a nuclear physicist for such companies as General Electric, General Motors, Westinghouse, TRW, Aerojet General Nucleonics, and McDonnell Douglas on such advanced, highly classified, eventually canceled projects as nuclear aircraft, fission and fusion rockets, and nuclear power plants for space. Since 1967 he has lectured on the topic Flying Saucers Are Real at more than 600 colleges and over 100 professional groups in fifty states, nine Canadian provinces, England, Italy, Germany, Holland, France, Finland, Brazil, Australia, Korea, Mexico, Turkey, Argentina, and Israel. He has published more than 70 papers on UFOs besides his dozens of conventional articles and appeared on hundreds of radio and TV shows. These include the TNT Larry King UFO Special on Oct.1, 1994; Nightline; Sally Jessy Raphael; Unsolved Mysteries; Entertainment Tonight; Leeza; Sightings; Canada AM; Coast to Coast AM with Art Bell and many more. Stan is the original civilian investigator of the Roswell Incident, who co-authored Crash at Corona and instigated the Unsolved Mysteries Roswell program.
Aztec-05a • 2 Hour Audio Tape • $12.00
---

AZTEC 1949-1950: New Information on the Aztec UFO Crash with Linda Moulton Howe. Linda Moulton Howe, Emmy Award-winning TV producer, investigative reporter and writer, presents eyewitness accounts and documents about a "dog fight" of silver discs in the sky over Aztec followed by a crash and retrieval of one disc from Hart Canyon in March 1949; multiple disc flyovers by the hundreds the next year on March 17, 1950 reported in The Denver Post and The Farmington Daily Times; and alleged government knowledge and cover-up of the Aztec disc crash and subsequent disc flyovers. Linda Moulton Howe is a graduate of Stanford University with a Masters Degree in Communication. She has devoted her documentary film, television and radio career to productions concerning science, medicine and the environment. Ms. Howe has received local, national and international awards, including three regional Emmys and a national Emmy nomination. Those films have included Poison in the Wind and A Sun Kissed Poison which compared smog pollution in Los Angeles and Denver; Fire In The Water about hydrogen as an alternative energy source to fossil fuels; A Radioactive Water about uranium contamination of public drinking water in a Denver suburb; and A Strange Harvest which explored the worldwide animal mutilation mystery that has haunted the United States and other countries since the late 1950s and continues to date. Linda continues to write, produce and speak at national and international conferences and symposiums. She also produces, writes and reports for television segments.
Aztec-06a • 2 Hour Audio Tape • $12.00
---

HOW THE WAR ON TERROR INTERRUPTED ET CONTACT, with Jim Marrs. A native of Fort Worth, Texas, Mr. Marrs earned a Bachelor of Arts degree in journalism from the University of North Texas in 1966 and attended Graduate School at Texas Tech in Lubbock for two years more. He has worked for several Texas newspapers, including the Fort Worth Star-Telegram, where beginning in 1968 he served as police reporter. Mr. Marrs then became a general-assignments reporter covering stories locally, in Europe and the Middle East. After a leave of absence to serve with a Fourth Army intelligence unit during the Vietnam War, he became military and aerospace writer for the newspaper and an investigative reporter. Since 1980, Mr. Marrs has been a freelance writer and public relations consultant. He also published a rural weekly newspaper along with a monthly tourism tabloid, a cable television show and several videos. Since 1976, Mr. Marrs has taught a course on the assassination of President John F. Kennedy at the University of Texas at Arlington. In 1989, his book, Crossfire: The Plot That Killed Kennedy, was published to critical acclaim and within three years had gone into an eighth printing in both hardbound and softbound editions. Crossfire reached the New York Times Paperback Non-Fiction Best Seller list in mid-February 1992 and remained there for more than six weeks. His book became a basis for the Oliver Stone film JFK. Mr. Marrs served as a chief consultant for both the films screenplay and production. Mr. Marrs has appeared on ABC, NBC, CBS, CNN, CSPAN, the Discovery, Learning and History Channels, This Morning America, Geraldo, Montell Williams, Today and The Larry King and Art Bell radio programs.
Aztec-07a • 2 Hour Audio Tape • $12.00
---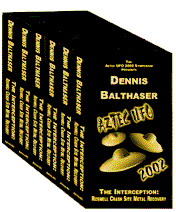 AZTEC UFO SYMPOSIUM: 2002 Conference - Aztec, New Mexico. Complete conference set.
AZTEC-92a o 14 hours on 7 audio tapes o Normally $75.00 - Now only $55.00
---
MUTUAL UFO NETWORK 2002 SYMPOSIUM - Rochester, NY

UFOS AND REALITY TRANSFORMATION, with Chris Styles. Chris Styles is a Canadian UFO researcher who has been an active investigator of both classic and current UFO cases that have occurred along the Atlantic Ocean in Canada. His work on the Shag Harbour Incident has had tremendous impact on the way that UFO crash / retrieval scenarios are viewed. In 1994, Chris received a grant from the Fund for UFO Research to help underwrite the cost of an extensive document search that involved non-transferable Canadian military documents held at Canada's National Archives in Ottawa. Some of the results of that search are included in this presentation. He has written custom software used in both printing and UFOlogy which automates many of the measurements needed in tedious video analysis. And in 1995, Chris directed an underwater search for physical evidence that might have remained submerged and undetected below the surface of Shag Harbour. Paramount Television financed the expedition that employed divers, sidescan sonar, underwater video and magnetometers in their search to uncover evidence from this fascinating incident.
MUFON-01a o 76 min Audio o $12.00
---

THE DAY AFTER PHIL CORSO, with William J. Birnes. Dr. William J. Birnes is a New York Times best selling author with Col. Philip Corso for The Day After Roswell. Dr. Birnes is also a new York literary publishing agent and an editor at McGraw-Hill. Birnes is also the publisher of UFO Magazine in Los Angeles and the Editor-in-Chief of the UFO Encyclopedia at Pocket Books, a division of Simon & Schuster in New York. He is a New Jersey native who currently resides in southern California. A true-crime writer who books have become required reading at Harvard Law School, Birnes has recently completed a psychology textbook for police and homicide investigators. In this lecture, Birnes describes his involvement with helping Lt. Col. Philip J. Corso in the publication of his book "The Day After Roswell."
MUFON-02a o 82 min Audio o $12.00
---

SCIENTIFIC CONNECTIONS IN PHOTO/VIDEO UFOLOGY, with Jeff Sainio. Graduating Magna Cum Laude from Northern Michigan University with a BS in Math-Computer Science in 1979, Jeff W. Sainio made a career switch from the broadcast engineering field to managing a major printing firm in Wisconsin. His work has netted seven US patents in the imaging and aerodynamics fields. Being an F.C.C. licensed broadcast engineer, his knowledge is useful in video analysis at the electronic as well as imaging level. Jeff's interest in UFOs was piqued during the 1965 flap when two discs were sighted by respected policemen in his hometown in northern Michigan. He joined MUFON in February 1991 and is the Staff Photoanalyst for still photographs and videotapes. He has been performing computer enhancement and analysis of UFO photographs and videotapes submitted to him by either MUFON or directly from the photographers. Mr. Sainio is recognized worldwide for his expertise in this field and has appeared on numerous national television show demonstrating techniques for determining the authenticity of UFO photographs and videos. In this presentation he outlines those techniques and describes working with some of more popular and recent footage of UFOs.
MUFON-03a o 68 min Audio o $12.00
---

THE LIMITS OF SCIENCE IN UFO RESEARCH, with Richard Dolan. Richard Dolan is the author of "UFOs and the National Security State," published by Keyhole Publishing, which covers the period from 1941 to 1973 and provides a thorough historical analysis of the national security dimensions of the UFO phenomenon. Born in Brooklyn and raised on Long Island, Dolan earned a scholarship to study at Oxford University, where he closely missed receiving a Rhodes Scholarship. After completing his graduate work at the University of Rochester he became a self-employed business writer to earn a living. Around 1994 he began to develop and interest in the UFO problem. He approached UFOs by looking at the history and politics of the phenomenon. He was intrigued by the cultural schizophrenia involved in the subject and with the fact that mainstream and academic culture continued to treat UFOs as amusement, but that some many intelligent people take it seriously. In this presentation he discusses using science and peer review to examine UFOs and national security.
MUFON-04a o 70 min Audio o $12.00
---

IN SEARCH OF EBE'S, with William Hamilton. Bill read the book "Flying Saucers from Outer Space" by Donald Keyhoe when still in grade school. By the time he went to high school, he was actively pursuing interests in the UFO phenomenon. He met and became acquainted with the early UFO contactees by attending the Giant Rock spacecraft conventions hosted by George Van Tassel. Hamilton has had over one hundred personal sightings of UFOs. In 1976, he investigated his first UFO abduction case and applied for membership in MUFON as a field investigator. He is currently Executive Director of Skywatch International, founded by Col. Steve Wilson. In this lecture he presents how new findings in planetary science and new discoveries and theories in biology have a bearing on UFO studies. He also discusses the new perspectives offered by these conclusions and their relevance toward resolving the mystery of UFO origins.
MUFON-05a o 75 min Audio o $12.00
---

FIVE THEMES ON UFO ABDUCTION, with Dan Wright. Dan Wright has a masters degree in political affairs from the University of Illinois, Springfield. He joined MUFON in 1978, where his positions included state section director, state director for Michigan, central states regional director, and deputy director for investigations. Dan was on the MUFON board for 15 years, seven as deputy director. His accomplishments at MUFON over the years include the revised computer input database and initial computer catalog of MUFON case files; writing several chapters in the field investigator's manual on proper interviewing techniques and on completing the general cases and computer input forms; distribution of a photo slide set for MUFON presentations; and initiation of a regular newsletter to and annual meeting for all state directors. From 1992 until 1997, he directed the abduction transcription project for MUFON. Twenty abduction researchers contributed 930 audio cassette tapes of hypnosis sessions and interviews with 265 suspected abductees. In this presentation he details the five themes found in many abduction cases, as based on a key-word index containing nearly 2,500 entries from transcripts of those sessions.
MUFON-06a o 73 min Audio o $12.00
---

BUILDING A PROFESSIONAL COMMUNITY IN THE UFO FIELD, with David Jacobs. Dr. David M. Jacobs is Associate Professor of History at Temple University specializing in twentieth century American history and culture. His is former Director of the American Studies Program. Dr. Jacobs has been a UFO researcher for 35 year. In 1973, he completed his doctoral dissertation in the field of intellectual history at the University of Wisconsin - Madison on the controversy over unidentified flying objects in America. This was only the second Ph.D. degree granted involving a UFO-related theme. Indiana University Press published a revised version of his dissertation as "The UFO Controversy in America" in 1975. It was the first positive book towards UFOs published by an academic press. In this lecture he discusses how both the UFO phenomenon and the UFO research community have presented almost insurmountable barriers to scientific engagement with the data.
MUFON-07a o 73 min Audio o $12.00
---

CONFLICTING INTEREST IN THE CONTROL OF EXTRATERRESTRIAL INTELLIGENCE, with Timothy Good. Timothy Good became interested in UFOs in 1955 when he read a book by Donald Keyhoe describing sightings by qualified observers such as military and civilian pilots. He has become a leading authority on the subject, researching sightings worldwide, amassing a wealth of evidence, including thousands of intelligence documents. His numerous contacts include astronauts, military and intelligence chiefs, pilots and politicians. In 1987, Good published "Above Top Secret" which became an instant bestseller and is regarded by many as the definitive book on the subject, together with the fully updated book replacing it, "Beyond Top Secret" in 1996, which spent five weeks on the Sunday Times best-seller list. His latest book, "Unearthly Disclosure," published in 2000, was serialized in London's Daily Mail. Timothy is also a professional violinist, and played for fourteen years with the London Symphony Orchestra. He is without a doubt, one of the world's most respected authorities on the alien phenomenon. In this lecture he discloses extraordinary information provided to him via a high-ranking source that confirms that aliens have established subterranean and submarine bases on Earth and that contact has been made with a select group in the U.S. Military and scientific intelligence community.
MUFON-08a o 77 min Audio o $12.00
---

AIR TRAFFIC CONTROL ZONES, PILOTS, AIRCRAFT AND UFOS, with Don Ledger. Don ledger is a writer and the author of three books. His most recent book, "Dark Object," co-authored with Chris Styles, deals with the alleged UFO crash in Shag Harbour, Nova Scotia in October 1967. Mr. Ledger is a regular contributor to the Toronto-based radio show Strange Days Indeed, hosted by Errol Bruce-Knapp. He has been involved in half a dozen television documentaries dealing with both the Shag Harbour Incident and UFOs in general, as well as numerous radio shows in both Canada and the United States. He become and active investigator of the UFO phenomenon over ten years ago. In this lecture he discusses the misinterpretation of air regulations and air traffic control systems and regulations by UFO researchers, some scientists and the lay public when UFO incidents occur in regulated airspace or near aircraft.
MUFON-09a o 78 min Audio o $12.00
---

THE ABDUCTION PHENOMENON - Where We Are Now? with Budd Hopkins. Budd Hopkins, a New York artist, is famous for his three important books: Missing Time (1981), Intruders (1987), and Witnessed (1996). On a summer afternoon in 1964, Budd Hopkins and two others watched a small, round metallic craft maneuver in the sky over Cape Cod. This daylight sighting marked the beginning of Hopkin's interest in the UFO phenomenon, but his first nationally known investigation didn't tale place until 1975. At that time, a UFO apparently landed in a New Jersey park only one mile from Manhattan and was seen by a number of witnesses. Mr Hopkin's carefully researched account of this landing and the observation of ten or eleven occupants, appeared in "The Village Voice," and "Cosmopolitan" magazine and elsewhere, and was covered extensively by television and radio. Throughout the years, his goal has been to bring an objective, dispassionate, scientific intelligence to bear on the UFO abduction phenomenon. In pursuit of this goal he founded, in 1989, "the Intruders Foundation," a not-for-profit organization devoted to research and public education concerning this extraordinary enigma. In this lecture he discusses several things that are known with assurance about the UFO phenomenon as well as some of the theories that can be confidently pronounced as incorrect. He covers some of the latest research, particularly in the area of abductions, and provides a summary where were are now with the abduction phenomenon.
MUFON-10a o 72 min Audio o $12.00
---

AN AMERICAN IN SUFFOLK: The Rendlesham Forest UFO Incident, with Peter Robbins. Peter is currently the Editor-in-Chief of the website www.ufocity.com and writes a column for "UFO Magazine" called "Webwatch." Robbins has been involved with the UFO field for many years. In 1977 he created and produced "The Question of UFOs," a series of six half-hour programs for Channel C, Manhattan Cable TV. In 1992, Robbins was appointed Executive Assistant for the Intruders Foundation, based in New York City. In this lecture he discussed his reflections, observation and updates on a decade of research in Britain's Rendlesham Forest UFO incident. He also discusses his role in the publication of "Left at East Gate" with Larry Warren and talks about some afterthoughts on the books and the events which inspired it. He also reveals some of the situations and people who never made it into the book, and wither the book had any impact on official government policies pertaining to UFOs in the United Kingdom.
MUFON-11a o 90 min Audio o $12.00
---

MIRACLES: UFO CONTACT, with Betty Hill. Betty Hill is a life-long resident of New Hampshire. She graduated from the University of New Hampshire, with a BS Degree in Social Work and was employed by the State of New Hampshire as a social worker, until her retirement in 1975. Following her UFO sighting and abduction experience in 1961, Betty has spent many years doing television and radio programs, college lectue tours and writing assignments. She is the author of the book "A Common Sense Approach to UFOs." Betty is also the subject of John Fuller's book "Interrupted Journey," and the television movie "The UFO Incident." In this lecture she describes her (and her husband Barney's) abduction experience and provides some anecdotes and reflections on the 40 years that has passed since it occurred. At the end of the presentation she displays the blue dress she was wearing with the even happened back in 1961.
MUFON-12a o 68 Min Audio o $12.00
---

ARE THERE UFOS ON MARS? with Richard Thieme. Richard Thieme speaks, writes and consults on the human dimensions of technology and work, including information security, organizational culture and the dynamics of leadership and communications. He is a regular featured speaker at the Black Hat Briefings and Def Con and a contributing editor for Information Security Magazine. Thieme's creative use of the Internet to reach global markets has earned accolades around the world. Thieme has published widely. Translated into German, Chinese, Japanese, Slovene, Danish and Indonesian, his articles are taught at numerous universities in Europe, Australia, Canada, and the United States. His is a contributing editor for Information Security Magazine and has written for Secure Business Quarterly, Forbes, Wires, Computer Underground Digest and Salon. His article "Stalking the UFO Mime on the Internet" is the basis of education at universities in Europe, Canada, Australia and the United States. His interest in UFOs began in the 1950s, when he had first heard of them as a child. In this lecture he discusses the evidence for the evidence of UFOs. He also talks about the consensus reality of the UFO phenomenon, from the religious metaphors to the views of the general public on UFOs.
MUFON-13a o 49 min Audio o $12.00
---

TURKISH UFO INVESTIGATION, with Esen Sekerkarar. Esen Sekerkarar is a young Turkish woman who is vice-president of a very active UFO association in Istanbul. She is an integral part of the annual Turkish UFO symposium, and has also helped to create a new UFO museum in Istanbul. In this lecture, Esen presents some interesting facts and observations about new UFO sightings in Turkey, including the recent video footage of a UFO shooting down an incoming meteor.
MUFON-14a o 79 min Audio o $12.00
---

MUFON FIELD INVESTIGATOR TRAINING, with Dan Wright. UFOlogy is the study of the UFO phenomenon. At its core is the investigation of UFO reports as made by human witnesses, the enigmatic source of the original sighting typically having long since departed. In some cases, however, physical traces may have been left on the environment and these need to be collected and analyzed according to accepted scientific procedures. Primary witnesses need to be interviewed and other corroborating witnesses (and data) sought out. Since well over 90 percent of all UFO reports turn out to be IFOs -- Identified Flying Objects -- after a thorough examination, it is important to ascertain if any mundane phenomena, manmade, meteorological or astronomical, may have been in the immediate vicinity of the sighting and somehow served as its stimulus. Everything from street lamps and advertising blimps, to ball lightning and the planet Venus have been misinterpreted as UFOs at one time or another. Only by identifying and eliminating such mundane sources can researchers concentrate on the core phenomenon. With close encounters and other so-called "high strangeness" cases, a thorough investigation is even more necessary, especially where episodes of "missing time" and other psychological or physiological effects are reported by the witness(es). Indeed, a UFO investigation can become quite complicated, involving issues of ethics, confidentiality, media relations and other aspects of human behavior with which most of us are ill-equipped, or at least untrained, to deal with. Questions about regressive hypnosis, potential hoaxes, witness reliability and so on tax even the most sincere and objective investigator. Accordingly, MUFON has established a program to train member volunteers as Field Investigators. This two-hour video presentation was recorded at a recent Field Investigator training class. Makes a great companion to the MUFON Field Investigator's Manual, now in a newly revised fourth edition. It is a 311-page manual that comes bound in a sturdy 3-ring loose-leaf folder and includes instructions for investigating a variety of UFO phenomena. Whether you decide to join MUFON and undertake the training program or not, the Field Investigator's Manual contains a wealth of information and is an indispensable tool for undertaking your own investigations. The MUFON Field Investigator's Manual is available from MUFON, PO Box 369, Morrison, Colorado, 80465-0369. The price for MUFON members is $25.00 plus $4.00 shipping and handling. The price for non-members is $35.00 plus $4.00 shipping and handling.
MUFON-15a o 115 min Audio o $12.00
---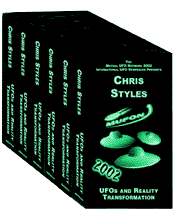 MUFON INTERNATIONAL UFO SYMPOSIUM: 2002 Conference - Rochester, New York. Complete conference set.
MUFON-92a o 19 hours on 15 audio tapes o Normally $135.00 - Now only $110.00
---
CONTROLLED AMERICA CONFERENCE
AN OVERVIEW OF ELECTROMAGNETIC RADIATION by Tedd St. Rain. Tedd St. Rain is a 15-year researcher of Government Conspiracies, Mind Control, Black Operations, Ancient Religions, American Mysteries, and UFO Sightings. He has given many lectures on American Mysteries and Mind Control. This presentation covers the electromagnetic spectrum and its uses in every day. St. Rain also discusses the effects of the Electromagnetics on living beings, and its use in mind control and behavior modification.
CAHE-01a • 105 min Audio Tape • 12.00
---
GOVERNMENT DIRECTED ENERGY MIND CONTROL EXPERIMENTATION: Part 1, by Rod Orr, Directed Energy Weapons and Protection from Electromagnetic Waves by Marc Sausman and Ron Rhoades. See description for CAHE-04, this presentation is similar in scope but different in content.
CAHE-02a • 120 min Audio Tape • 12.00
---
GOVERNMENT HARRASSMENT AND THE PARAMORNAL by Albert Taylor. As a 20-year Aeronautical engineer, Albert Taylor worked on the Stealth bomber and the NASA space station. Currently he is a metaphysical researcher, teacher, lecturer and artist. Hi book "Soul Traveler" is about paranormal events in his life including his experiences in remote viewing. And Victims of the New Controlled America: Part 1 by Mary Ann Stratton.
CAHE-03a • 120 min Audio Tape • 12.00
---
VICTIMS OF THE NEW CONTROLLED AMERICA: Part 2, by Mary Ann Stratton. Mary Ann continues describing the victims of the New Controlled America. And How to Protect Yourself from Electromagnetic Radiation, by Ron Rhoades. Spectrum International Investigations was founded by CIN in 1990 in the United States by the charter members of the U.I.N. to combat the growing need for electronic harassment protective services.They conduct electronic surveys, investigative research, design, and implement protective measures for private citizens, companies and corporations. They are pioneers in the field of Electronic Harassment. Team members range from former government agents to computer experts.
CAHE-04a • 120 min Audio Tape • 12.00
---
VICTIMS OF THE NEW CONTROLLED AMERICA: Part 3, by Mary Ann Stratton. A full two hours. Mary Ann Stratton is a 5-year researcher of Government Mind Control Conspiracy. She is also a member of Citizens Against Human Experimentation www.cahe.org and Citizens Against Human Rights Abuse. She is also co-founder of Controlled America controlledamerica.itgo.com which is group that organizes lectures, rallies, protests, and produces websites, flyers, and video to help educate the American public on the systematic abuse of power by the U.S. Government and its use of Mind Control techniques and Mind Control weapons on the citizens of America and the World.
CAHE-05a • 120 min Audio Tape • 12.00
---
AN OVERVIEW OF CHEMICAL AND BIOLOGICAL WARFARE, by Tedd St. Rain. This tape explores the early research in germ warfare as well as the history of the virus research programs that are said to have created AIDS, Ebola, and many other new "designer" diseases.
CAHE-06a • 90 min Audio Tape • 12.00
---
GOVERNMENT DIRECTED ENERGY MIND CONTROL EXPERIMENTATION: Part 2, by Rod Orr. As an 8 year researcher of Government Mind Control Conspiracies, Orr continues his discussion of mind control techniques.
CAHE-07a • 90 min Audio Tape • 12.00
---
HOW A HEALTHY DIET CAN COMBAT THE EFFECTS OF NON-IONIZING RADIATION, by Obalajii Kheophren Rust.
CAHE-08a • 90 min Audio Tape • 12.00
---
MIND CONTROL: PARANOID DELUSIONS OR FRIGHTENING REALITY? by Dr. Eldon Byrd BS Electrical Engineering from Purdue and MS Medical Engineering from the George Washington University. Several of his work assignments were on Navy and Marine projects as TRIDENT, POLARIS ICBM, SALT I, Chief of Engineer of the World Dolphin Research Foundation, US Marine Corps Electromagnetic Non-lethal Weapons Development Project, Cryogenics Engineer, Project Manager of the Navy Metal Matrix Composites Program. He was a retired Naval officer. President of three corporations. Mentioned in the American Men of Science.
CAHE-09a • 90 min Audio Tape • 12.00
---
OPERATION MIND CONTROL, with Walter Bowart. The Author of Operation Mind Control speaks at the Controlled America conference.
CAHE-15a • 92 min Audio Tape • 12.00
---
View your PayPal shopping cart here:
---
To order individual audio tapes add $4.00 shipping and handling for the first item and $1.00 for each additional item. Send your check or money order to (CA residents add 8.25% sales tax):
LOST ARTS MEDIA
POST OFFICE BOX 15026
LONG BEACH, CA 90815
For more information visit WWW.LOSTARTSMEDIA.COM or to order by credit card call 1 (800) 952-LOST or 1 (562) 596-ARTS.

---